As my teenage child and I set off to the Christmas Tree Farm this past weekend, I thought to myself how easy this was compared to when I was a single parent and my child was a toddler. We both knew what we had to accomplish to get ourselves a family Christmas tree! Life today does not consist of the many obstacles we had to face back then. Here is why.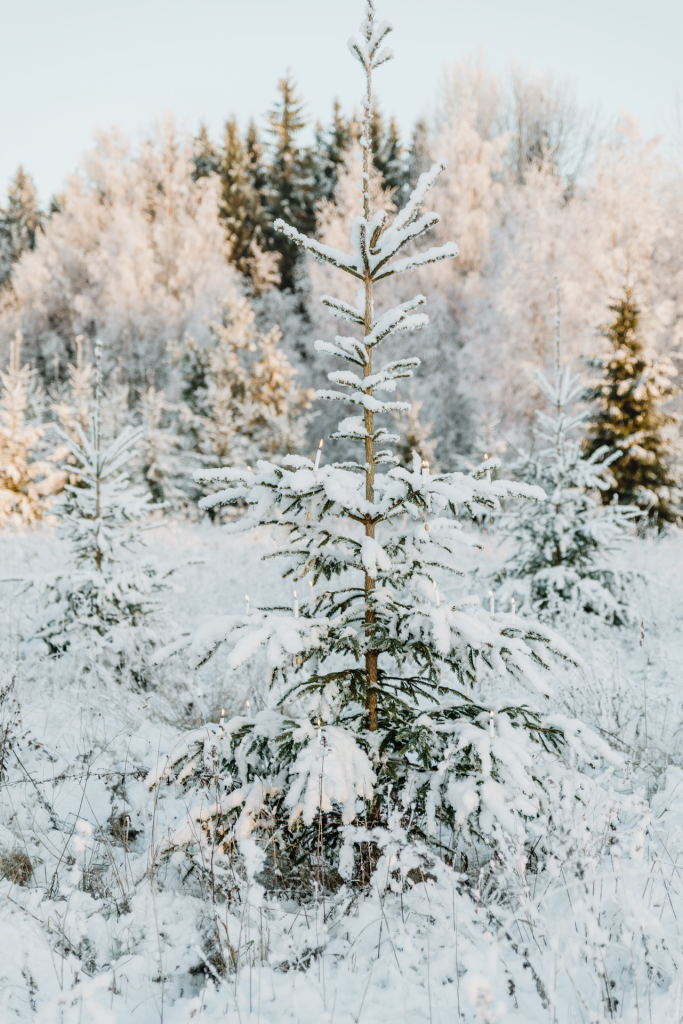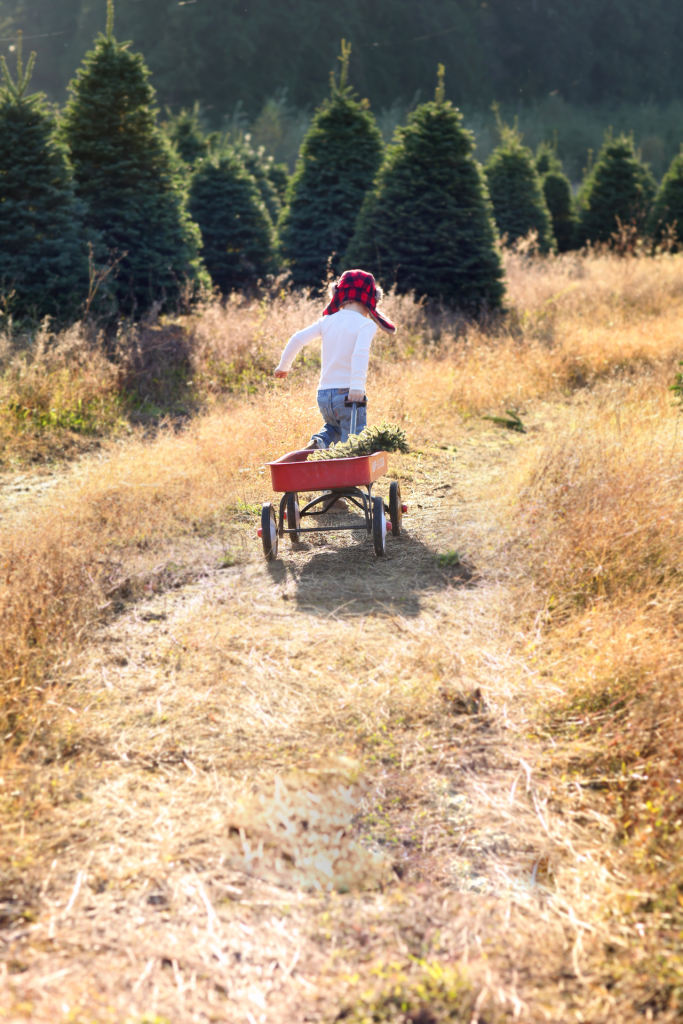 Years ago, the children were way too young to be able to help me saw or carry a tree. Typically, I carried my youngest child in a backpack and my other head-strong child would lead the way.

I would try to cut the tree down, but too many distractions between my little ones interfered. Don't get me wrong, we always got a tree, but it was just not that easy.
Generosity by Others
I am thinking of one year, when the tree farm told us we would have to walk to a faraway field. Thankfully, the owners were aware and recognized my situation. They graciously offered to give my children and me a ride on a wagon pulled by their tractor, as a fun way to get us there. Furthermore, they cut the tree down, bundled it for free, and put it on top of the car for us. That was one heck of a year! Wait, though, there were many more years.
Tradition Change
Despite our success for a couple years, the Christmas Tree Farm jaunts became, quite frankly, a lot of work managing two small children alone.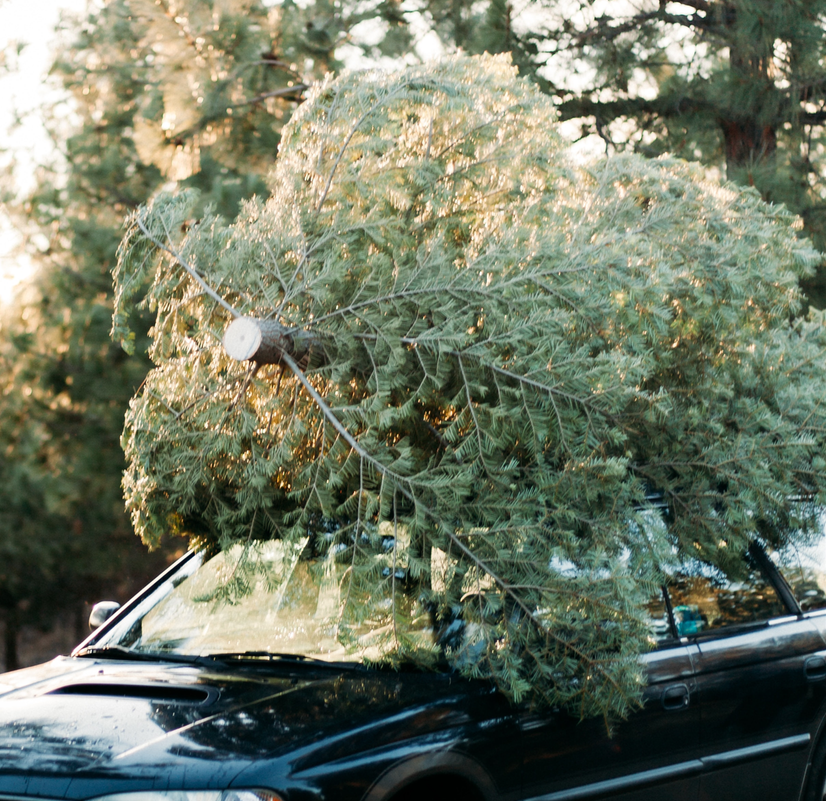 Even if we accomplished getting the tree from the tree farm, we still had to carry it into the house and put it in the tree stand. After a few years of doing all that work, an artificial tree sounded like an easier option. Even though I would miss the smell and look of a real tree, it was more practical for our situation.
Advantages of a Different Tradition
I finally convinced myself there were many advantages to having a fake tree:
First Advantage
No more sawing off the bottom of the trunk because we misjudged the height of the tree.





Second Advantage
We didn't have to rely on yet another neighbor to help assist us with placing the tree in the tree stand.




Third Advantage
The best of all perks, we could leave the artificial tree up as long as we liked without having to worry about the dry needles becoming a safety hazard.
Needless to say, the artificial tree began to have a life of its own. It became a permanent piece of furniture a few times.

One year, it was so easy to leave it up until Valentine's Day.
There was even some talk that it was left up until Easter.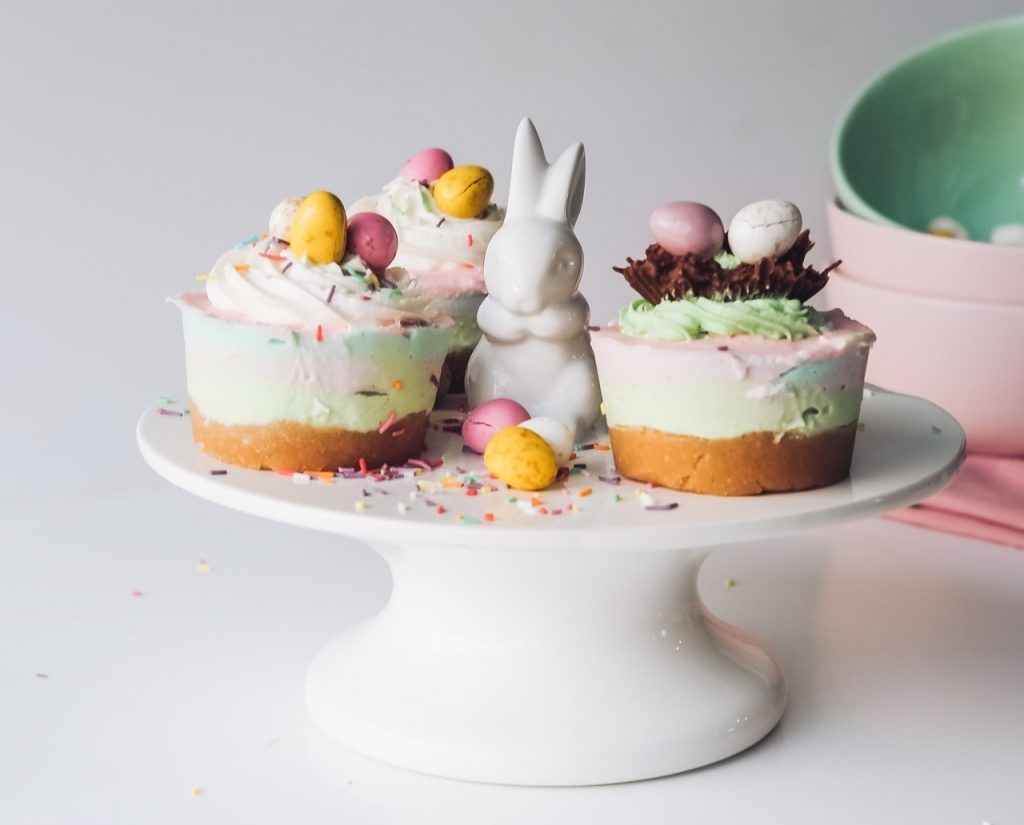 Hmm, not sure if that is a myth or a fact, although consensus says fact!
Years later, when I pulled the artificial tree out of its box, I was somewhat aghast how skinny and sparse it had become over the years. I really don't recall it ever looking that way in the beginning. It had served its purpose well.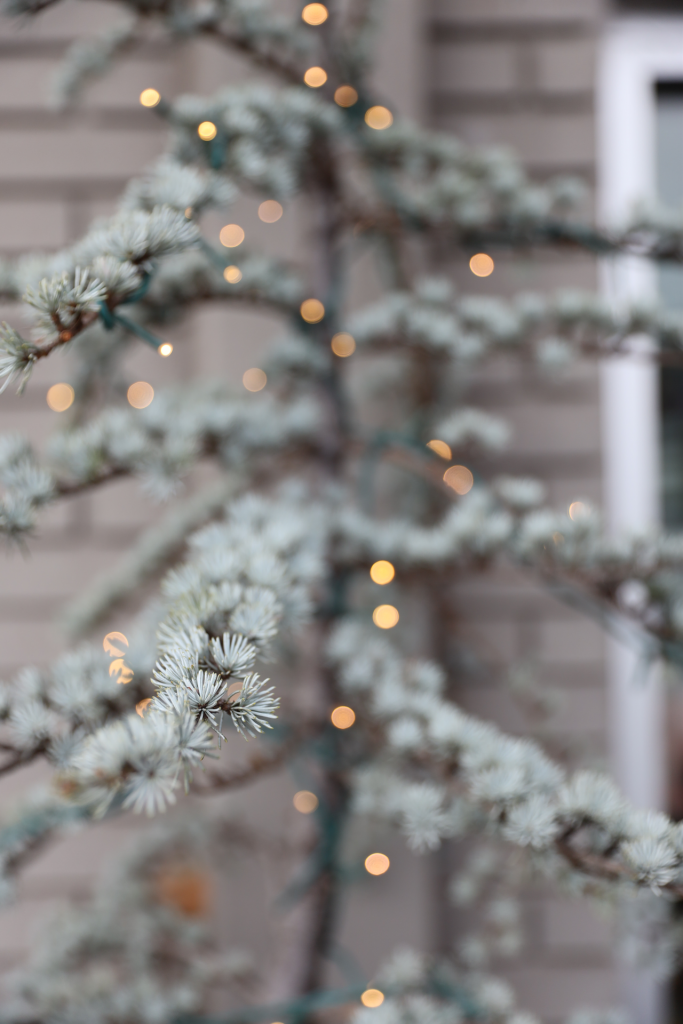 Focus on Well-Being


When I first was a single parent I attempted to keep up with all the traditions from my former life, when I was married and there were two parents in our household. Very quickly, it was clear certain traditions had to change. Being stretched in all directions is harrowing and exhausting for one person. It's simply not realistic to think one person can do the work of two people!
As a result, it was time to focus on my well-being and identify what was truly important. I had to adapt to our circumstance. I also talk about adapting in my Thanksgiving holiday post. Read "Thanksgiving Without Turkey". This was not an easy task giving up a lot of traditions that I valued. Ultimately, I learned about flexibility, compromise, and sacrifice.
Other Traditions Persist
Regardless of the type of tree, real or fake, I was thankful for my family who ensured other traditions did not go by the wayside. Both children would receive an ornament every year from my parents. Each ornament had a date on it with the year. As I take out the ornaments every year to decorate the tree, I am reminded of my parents who helped us along our single parent journey.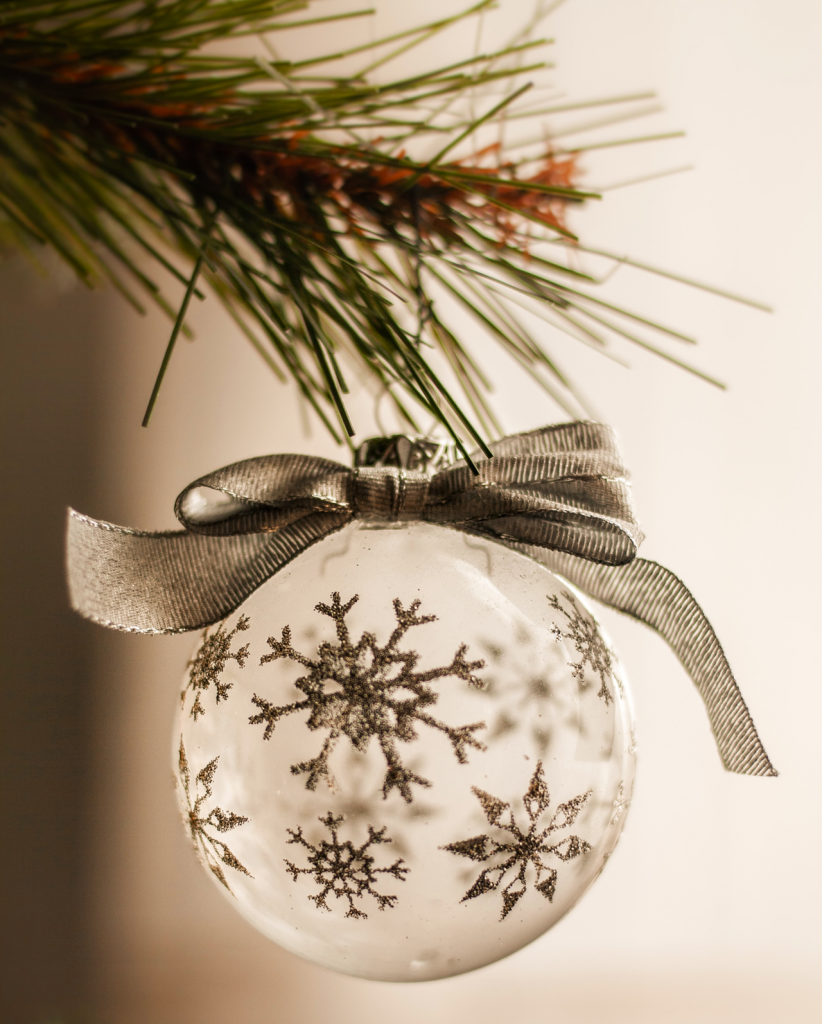 Tree Farm Action Plan
Circling back to the Christmas Tree Farm this past weekend, our action plan truly represents the mentality of a single parent survivor.
Pre-work
Once we arrived at the tree farm we began preparations. We got our saw, made note of which colored price tag to search for, and got a cart to wheel out the tree. Additionally, we even remembered to bring the checkbook this year and extra twine for transporting the tree home.
Work
We found our family tree and my teenage child easily chopped it down without any distractions. Next, we made our way out of the deeply wooded tree farm to get our cart for transport.







Wrap-Up
At last, we thought all was well except to find that someone had taken our cart. Well, so much for the best-laid action plan. My teenager and I dragged the tree after all!








Minor deal, though. I can say that because it just wasn't always this simple for many years as you know.
To take it one step further, I am okay with our big cut tree still sitting in the living room undecorated, three days later. Oh, and yes, we had to saw 6 inches off the bottom of the trunk in case you were wondering!
As I wind this down, just a couple things. First, I hope you find the right balance of traditions for your unique situation to care for your well-being. Second, I wanted to mention I am in the process of putting the "icing on the cake" on the awaited keepsake post, Twelve Days of Christmas.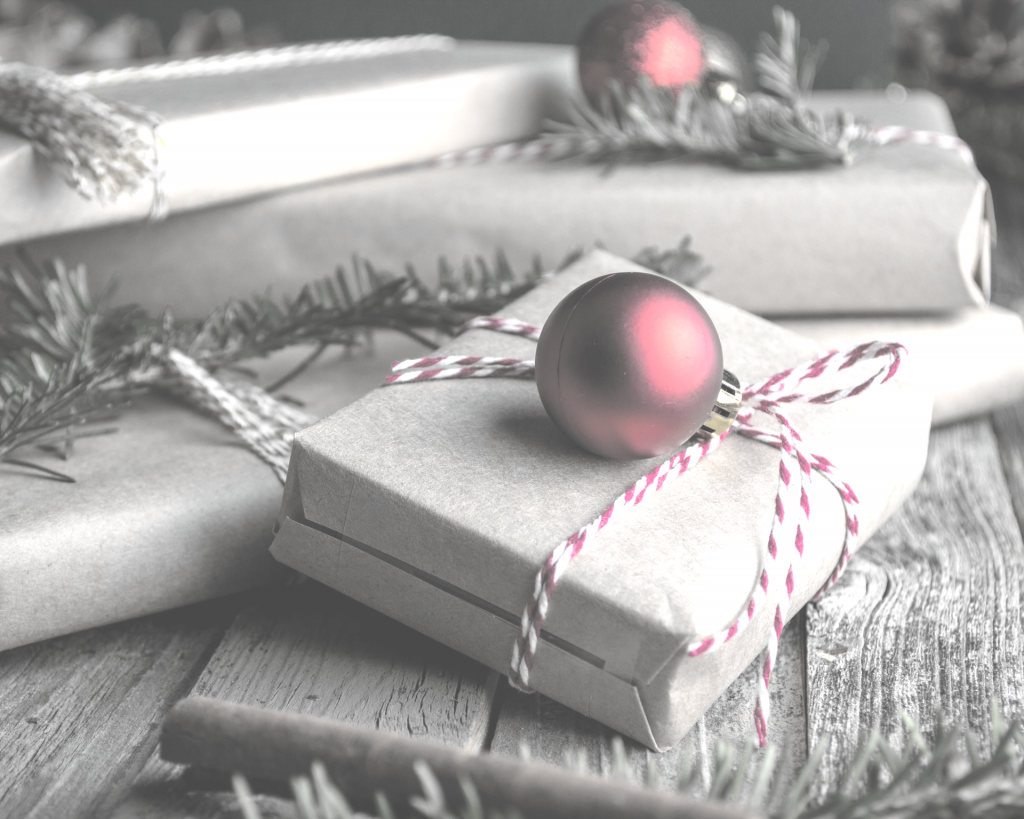 Until the 14th,